Traditionally a collection of Spanish appetizers, Tapas in America has now evolved into a full meal consisting of several courses of small delicious dishes. The servings for each offering are small, but it allows you to indulge in an assortment of flavors. Prepare our mouth-watering menu of items featuring dishes like Pomegranate and Feta Field Green Salad, Smoked Salmon wrapped Asparagus Spears and Raspberry Melba Crème Brulee. Our menu serves 4.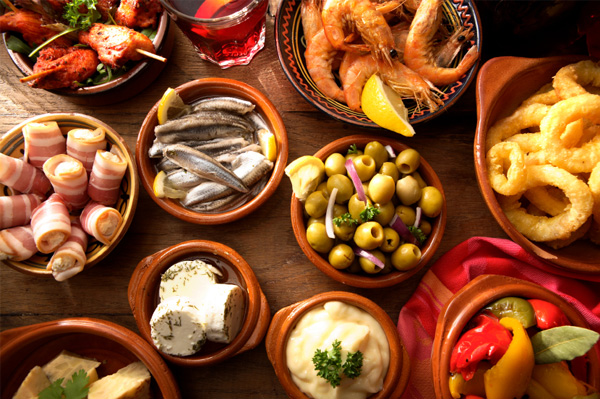 Starters
Picante stuffed Olives
Select 8-12 of your favorite Olives from the Olive Bar in our deli and stuff with small chunks of delicious Picante cheese, an Italian Provolone cheese and serve. Serve 2-3 olives per person.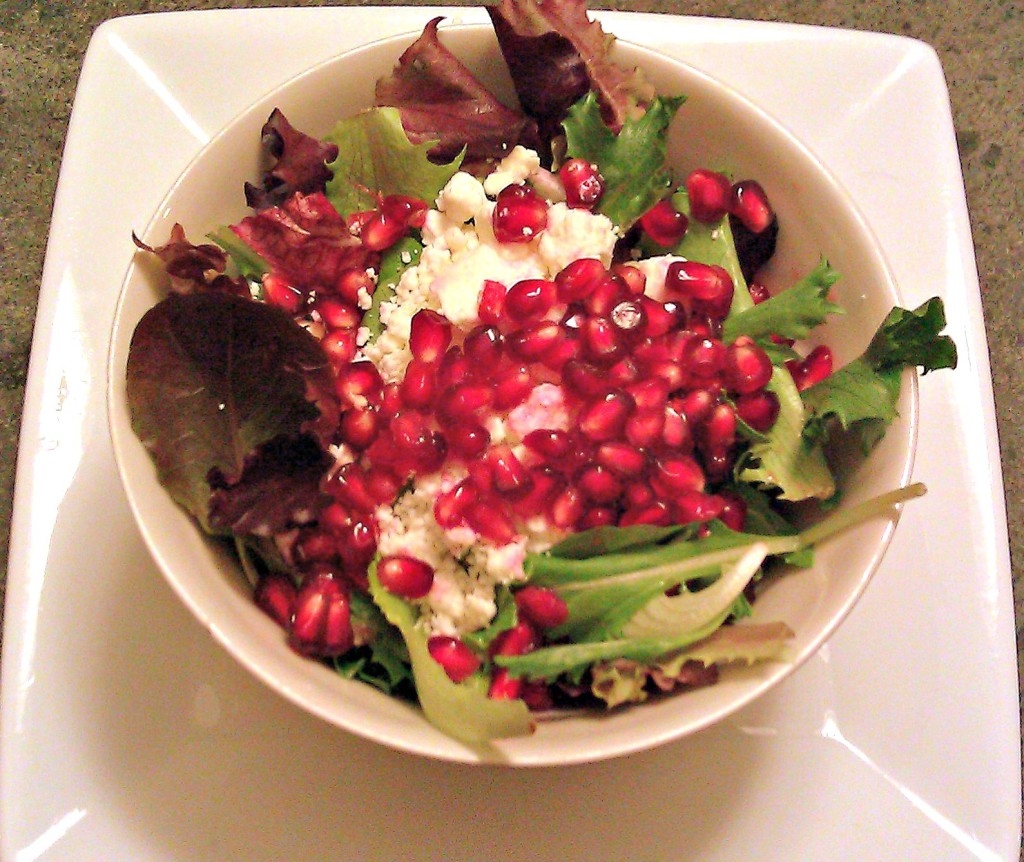 Pomegranate and Feta Field Green Salad
In a large bowl, combine a 5 oz bag Earthbound Farms Organic Baby Lettuce Greens with ½ cup crumbled Feta, ¼ cup Toasted Almonds and ½ medium-sized Pink Lady Apple, chopped. Toss with 3 tbsp Organicville Pomegranate Vinaigrette. Divide into 4 equal servings and serve.
Mini Brie Tarts w/ Lemon Curd
Fill 4 Clearbrook Farms mini tart shells halfway full w/ Cathedral de Meaux Brie. Bake in an oven preheated at 350° for 8-10 minutes or until tarts are golden brown and brie is warm and bubbling. Remove from oven and top with a dollop of Scott's Lemon Curd and serve. Serve 1-2 tarts per person
Mediterranean Olive Toasts
Slice two 1" slices of Olive bread (available in our Bakery Department) and cut each slice into quarters. Toast bread until lightly brown and top with a small scoop of Rising Sun Farms Mediterranean Cheese Torta (approximately 1 tbsp), spreading it evenly over bread. Serve 2-3 olive toasts per person.
Main Course
Smoked Salmon wrapped Asparagus Spears
Steam 12 asparagus spears until just slightly tender (approximately 5 minutes), set aside. Using our 4 oz Wild Atlantic Sockeye Smoked Salmon, cut smoked salmon into twelve 4" by 2" strips. Spread Cibo Garlic and Herb spread over smoked salmon strip, lightly coating salmon. Repeat for all 12 pieces. Lay asparagus spear, down the center of smoked salmon with Cibo spread facing up and roll smoked salmon around asparagus. Serve 3 asparagus spears per person.
Coconut Shrimp
Available in our Seafood Department. Purchase 8 Coconut Shrimp and bake in a preheated 375° oven for 13-15 minutes, flipping the shrimp after about 7 minutes. Serve warm with Tropical Pepper Mango Coconut Sauce. Serves 4-5 Coconut Shrimp per person.
Dessert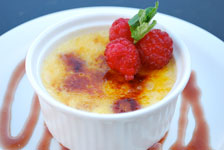 Raspberry Melba Crème Brulee
Our Crème Brulee is available in our Bakery Department. Top 1 purchased Crème Brulee with a drizzle of Ruffettos Raspberry Melba Sauce just before serving. Served as a single portion to share.
Mini Cream Puffs
Our Mini Cream Puffs are available in our Bakery Department. Purchase Mini Cream Puffs and top with a drizzle of warmed Silver Palate Chocolate Fudge sauce and whipped cream. Serves 1 cream puff person.
Key Lime Tart
Available in our Bakery Department, ready to serve. Purchase 1 Key Lime Tart and serve as a single portion to share.
http://www.thefreshmarket.com/ideas/entertaining/tapas/tapas-style-menu